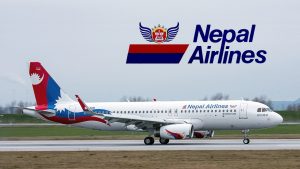 Graceful adventure travel is recognized travel agency in Nepal which provides domestic and international flight ticket booking within or outside the country. Our prime objective is to provide best flight fare for domestic and international flight with your desire and economy. We deal with domestic airlines and other all international airlines working in Nepal .we provide the quality services on cheap amount. We provide online tickets service and accept online payment cards like master and visa.
We are authorized travel agency booking for Domestic and international flight ticket from Nepal. We are the stockist like domestic airlines (Buddha air, yeti air, Royal Nepal, simrik air, shree air, Tara air, summit air and saurya air etc) and international airlines like (Qatar airlines, etihad airlines, fly Dubai, dragon, china southern and many more) operating within or outside the country. We fully operate 24/7 hours and provide best services to the valued guests.
We are a long experienced and have in depth knowledge about all the fields and destination so we can provide the best services. Having the best relation with every domestic and international airline we do have stock tickets in case of emergency.
For further information and inquiry please feel free to contact Graceful adventure travels
Email:  info@gracefuladventure.com / gracefuladventuretravel@gmail.com
Contact no. : +9779851219412 (We are on viber, imo and whats app).
Why flight ticket booking with Graceful Adventure Travel?
Long experienced authorized travel agency from Nepal.
Operates within the best prices and quality services.
Have a good relation with every domestic and international airlines.
Always have stock tickets in case of emergency.
Do online ticketing.
Accept online payments systems.